Main Frame 24"
$
320.00
USD
-
$
325.00
USD
Sold out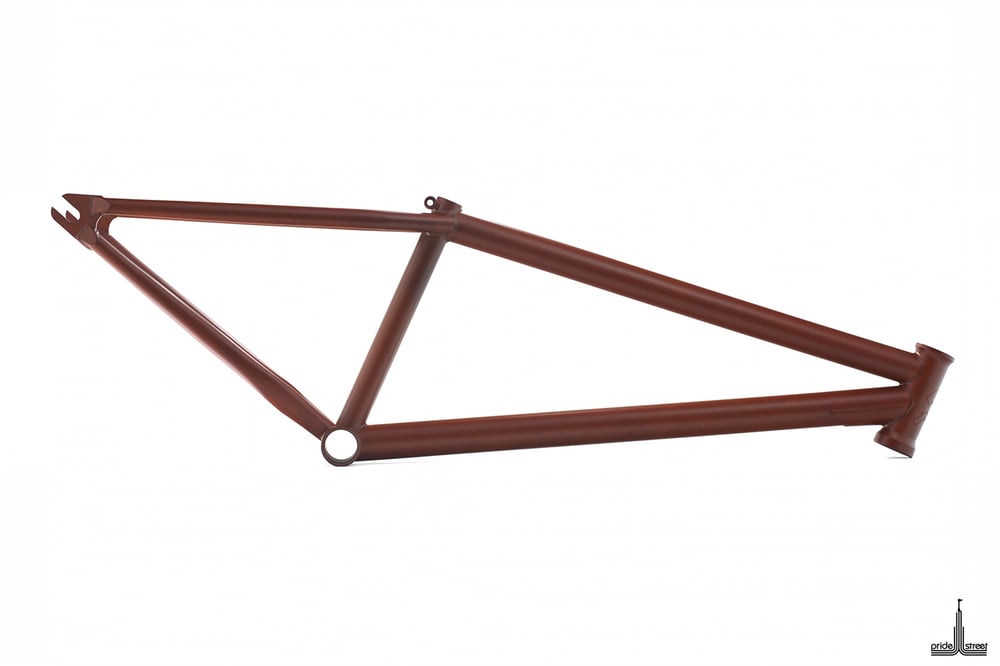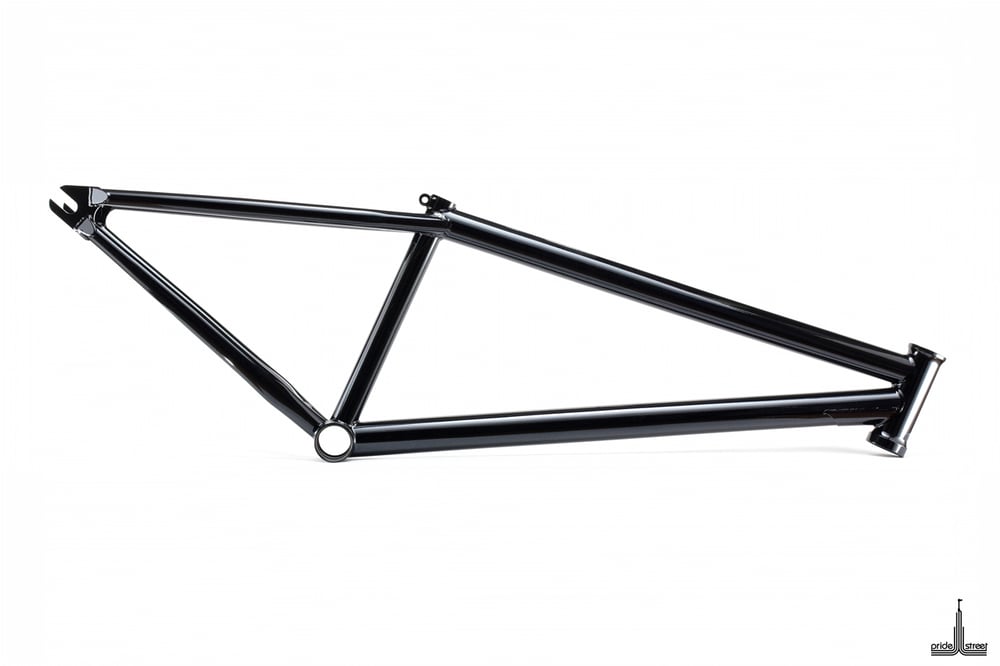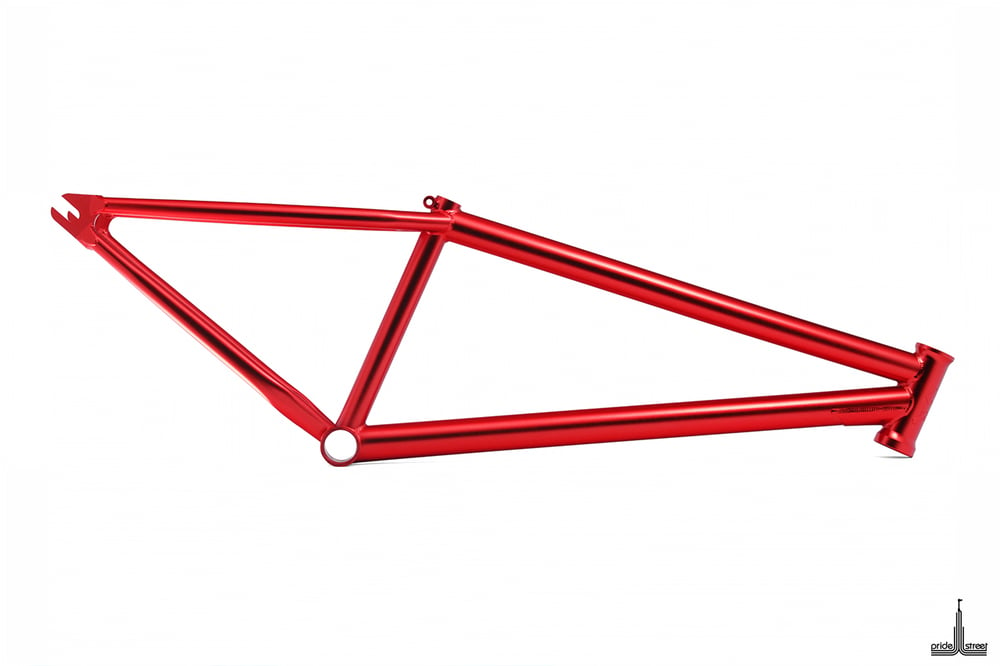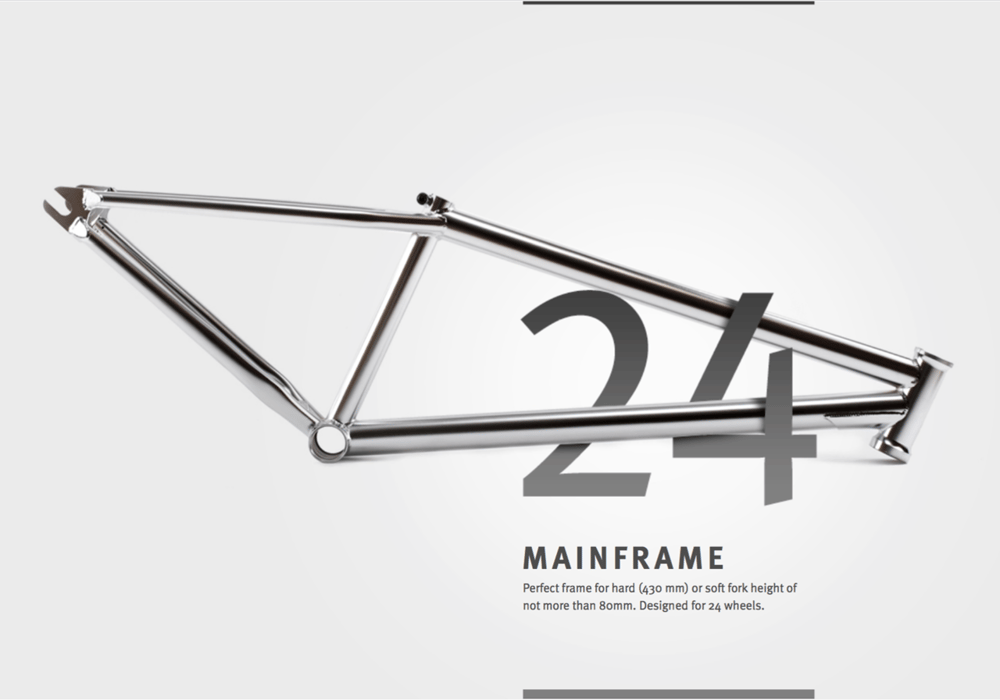 Main Frame 24″ is frame primarily designed for street killing and park,
due to the perfect geometry will cope well in any of these places!
+ you can make slides, grinds you ever think, you can setup 2/4 pegs (with fork 430mm)
It is made of repeatedly triple butted Cro-Mo steel and this strengthened it.
Perfect geometry was reached by using very short top tube and chain stay, and perfect angels.
Frame has clean design: Integrated headset, Spanish BB, BMX hub, no brake mounts and no gyro tabs mount.
Material: Custom Stal Cro-mo 4130
TT : 549 mm
CS : 351 mm
ST : 272 mm
Head angle (430 mm fork): 72′
Seat angle: 72,5′
Spacing: 110x14 mm (BMX)
Brake mount: NO
Headset: Integrated
Seat clamp: Integrated
Bottom bracket: Spanish
Seatpost diameter: 25,4mm
Weight: 2,35 kg