Shred frame 26" Tapered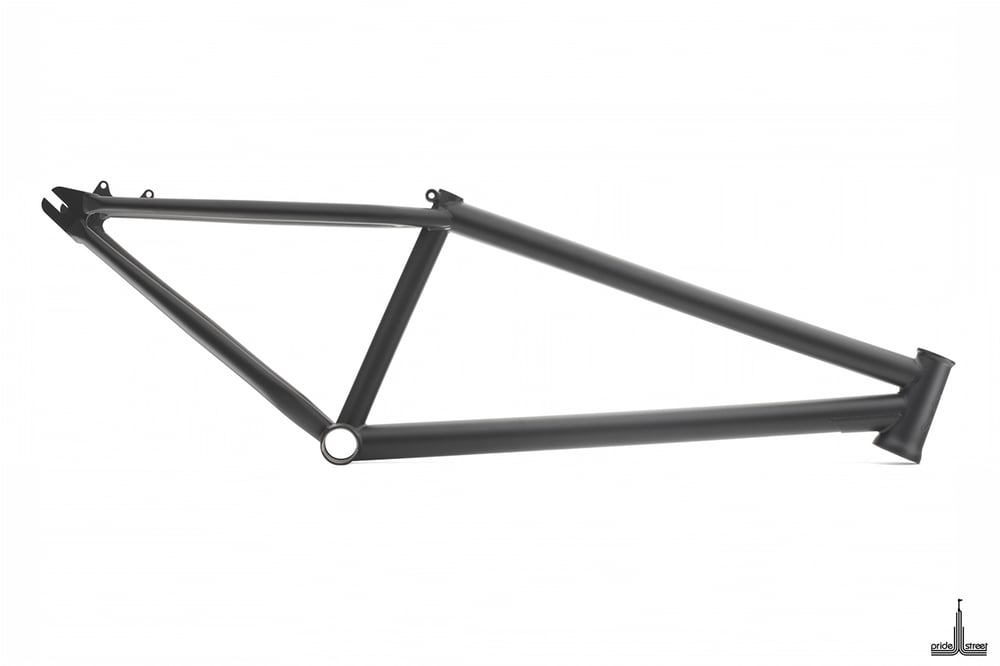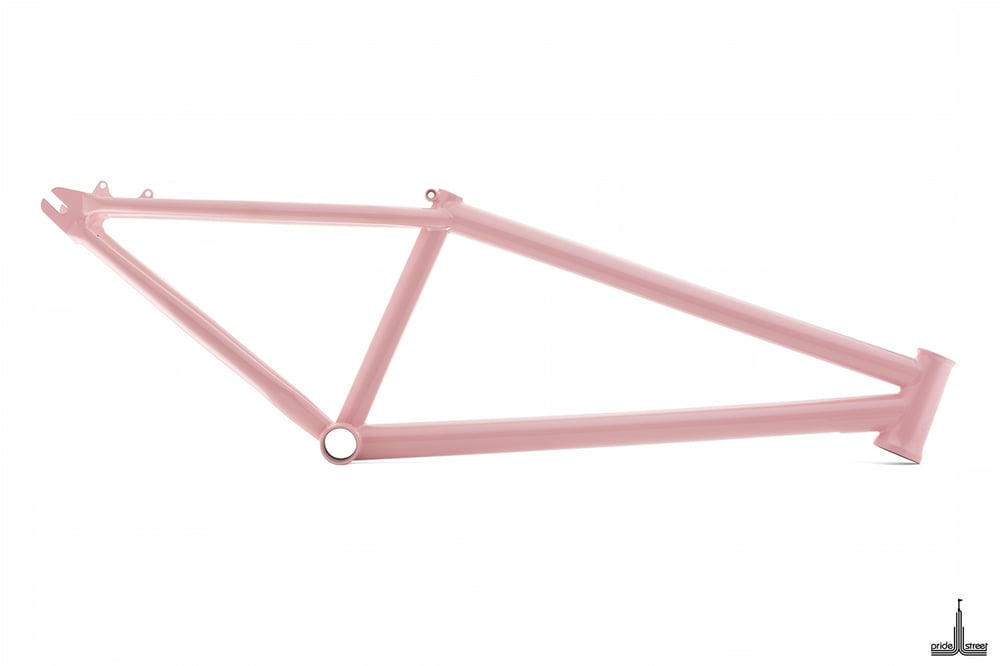 This model for Tapered fork!
Our Shred Frame frame, evolution from previous versions (new improvements in geo and fresh look)
Shred Frame 26″ is frame primarily designed by Pro riders in Russia and Europe Due to the perfect geometry will cope well in any of these places ( park, street and dirt )!
It is made of repeatedly custom triple butted Cro-Mo steel and this strengthened it.
Perfect NEW geometry was reached by using very short top tube and chain stay, and perfect angles.
(this frame is a bit shorter and have more smart angels that was discussed and preparead & approved with our PRO riders )
Frame has clean design: Tapered, Simple dropouts, Integrated headset, Spanish BB, 135*10 hub, only disk brake mounts, & approved with our PRO riders
Don't worry, this frame will help you to improve your skills and make movement faster.
From riders to riders.
Material: Custom Stal Cro-mo 4130
TT : 550 mm
CS : 369 mm
ST : 268 mm
Head angle: 72,5′
Seat angle: 72,5′
Spacing: 135x10mm (MTB)
Disk brake mount: Yes
Dropouts: simple
Headset: Tapered (IS42/IS52)
Seat clamp: Integrated
Bottom bracket: Spanish
Seatpost diameter: 25,4mm
Weight: 2,35 kg (~53lbs)