STREET MEAT FORK 24"/26"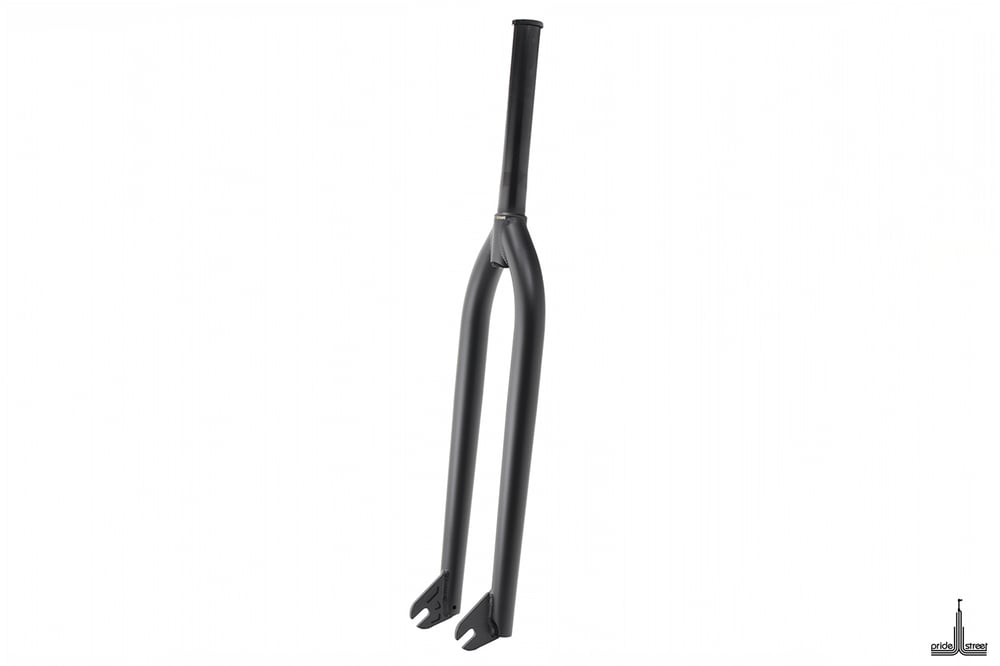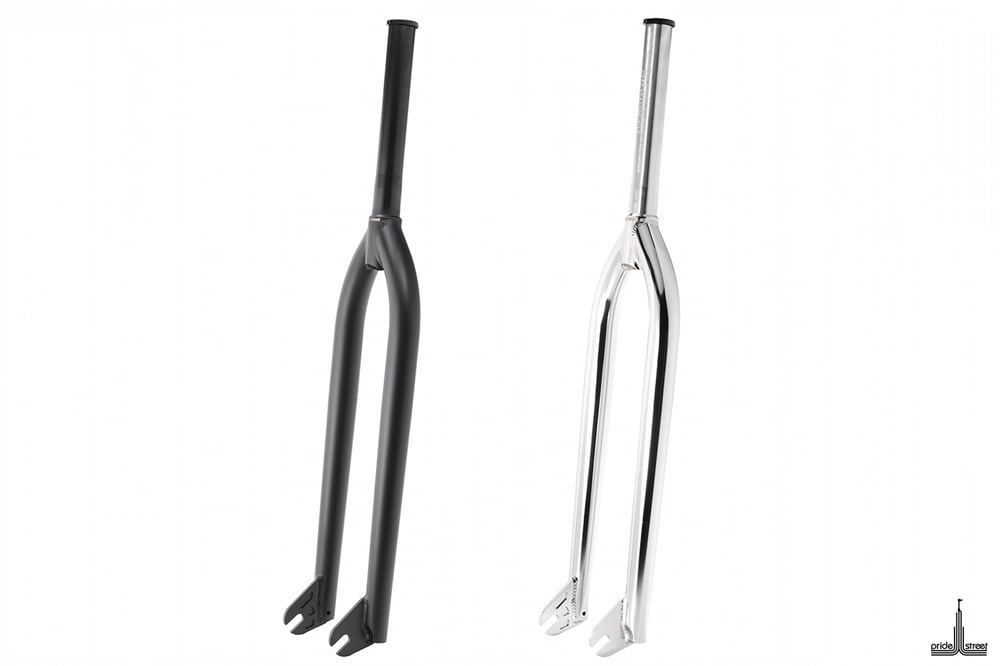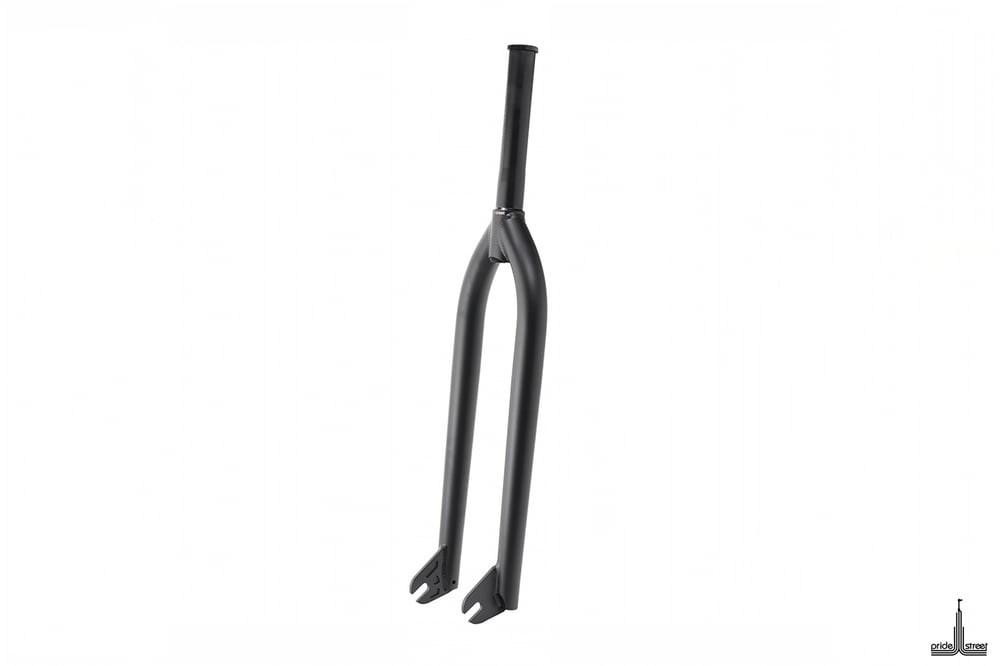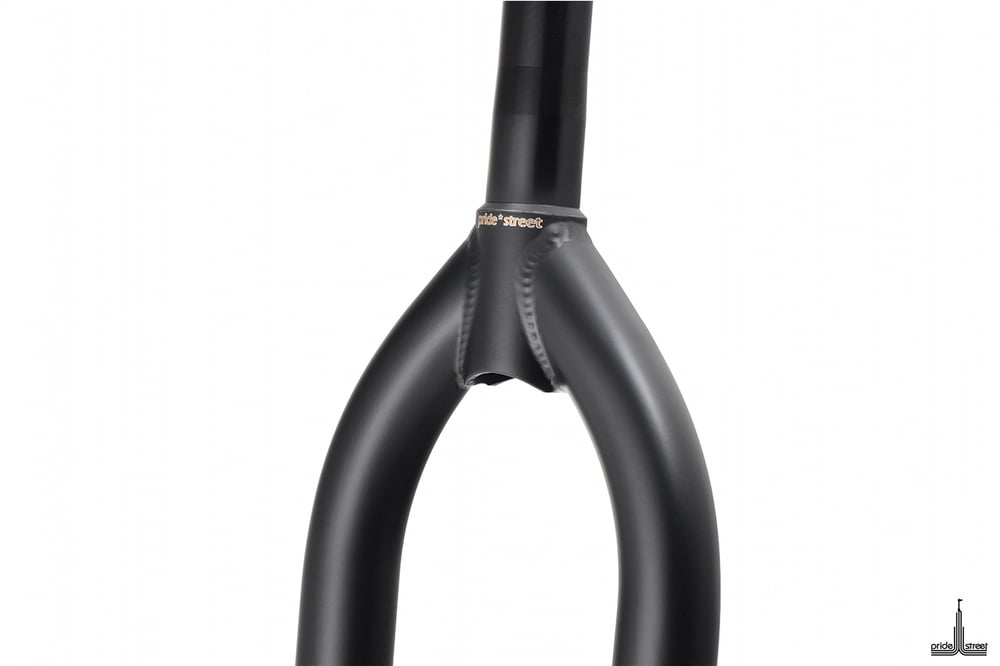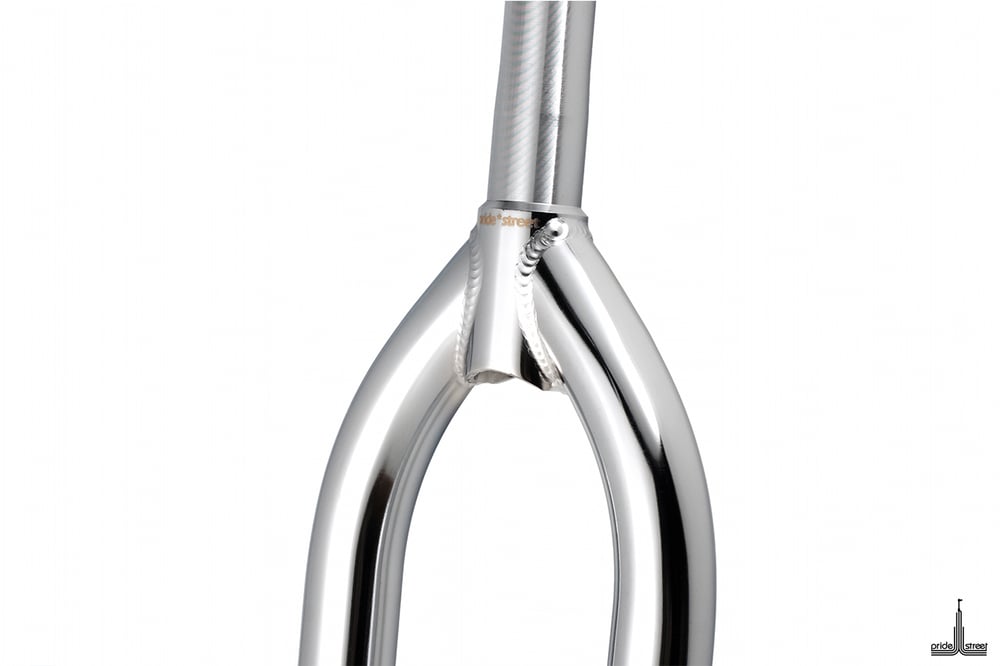 Possible to use this fork with bikes (FGFS, 26" or 24").
Material: heat treated 4130 cromoly
Triple butted and tapered legs
Height a-c: 430 mm / 410 mm
Rake: 31 mm
Dropouts: 5mm thick
Weight: 1100 gramm with alloy 7075 compression top cup (for the fork with cutted head tube) / 410 mm coming soon
* Fork comes with integrated crown race, compatible only with integrated headsets
The Street Meat Fork is all you need in fork.
Super light weight and strong!
You can use pegs!
No brake mounts!
Top cup can be cut down in the middle without damaging threads.